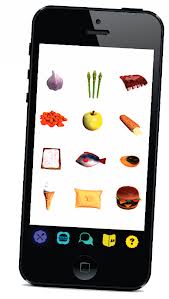 The Pantry
is an area from the Furby App, and it is where you can feed your
2012 Furby
. Sometimes, your
Furby
will puke or spit out stuff it doesn't like when you feed it something.
Foods and what they =
(Warning: SPOILER ALERT)
Jawbreaker: Tooth
Sock: Car keys
Apple: Core
Cotton candy/Rock candy: Stick
Sushi: Rice
Escargot: Shell
Popcorn: Kernel
Soda: Crumpled can
Scallop: Shell
Bubble Tea (Smoothie with jelly pearls): Cup with jelly pearls.
Carrot: Carved Furby totem
Fish: Bones
Ribs: Bones
Pufferfish: Puffed pufferfish
Puffed pufferfish: Sick
Sick: Sick or furball
and many more!
Different personalities will like different types of food; For instance, the Diva ones love sushi, the Chatterbox ones hate escargot, and the funny ones like gross stuff (socks, underwear, moldy cheese, etc.)
Trivia