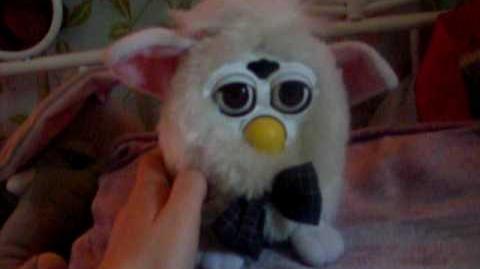 Furdy
 is a poor quality knock-off of Furby 1998 manufactured by an anonymous company in China. 
Appearance
Furdy's appearance is basically exactly like a real 1998 Furby design-wise though noticeable differences include the denim bow-tie sewn onto Furdy and the bright yellow colouring of Furdy's beak. Furdy comes in the colours of Skunk, Leopard, Church Mouse and a rumored all-pink variation. All Furdy dolls have Brown eyes. However, these are not that rare.
Trivia
It's voice appears to be exactly the same as Baby Brainy and many other knock-off Furbies.
Gallery
Ad blocker interference detected!
Wikia is a free-to-use site that makes money from advertising. We have a modified experience for viewers using ad blockers

Wikia is not accessible if you've made further modifications. Remove the custom ad blocker rule(s) and the page will load as expected.