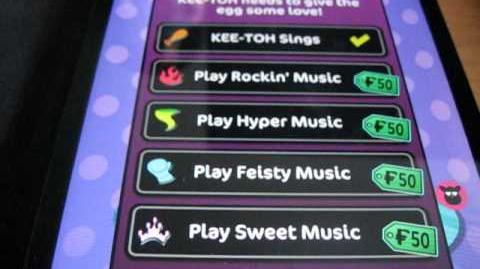 This article is about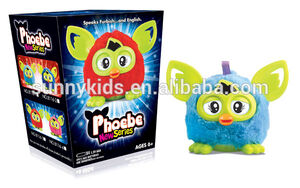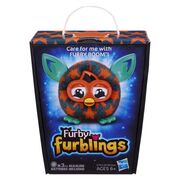 the toy. For the digital version in the app,
click here
.
In late 2013, Hasbro introduced their newest generation of Furby named Furby Furblings. These tiny, cute, adorable and sweet creatures have matching fur patterns as Furby Boom, but with different eye expressions. There are six Furblings from the first set. Furblings can only say a few pre-recorded phrases by pressing the top of their head. They can burp, giggle, cry and do most things that Furby and Furby Boom can do. You can also unlock your Furbling by using the free Furby Boom app for your electronic device. Each Furby Furbling comes packed in a small rectangular package similar to a Furby Boom's box, but smaller like the Furby Party Rockers' boxes. Each Furbling comes with three (3) buttons Alkaline Duracell 1.5 V batteries and it is easy to take the product out of it's carton base.
Trivia
Another one of the Phoebe New Series (which resembles a Furbling) has voices taken on the Furby 2012, two Furby Party Rockers (Loveby & Fussby), a random baby-ish toy and the regular Furby Furblings.
All of the regular Furby Furblings have the same voice.
Ad blocker interference detected!
Wikia is a free-to-use site that makes money from advertising. We have a modified experience for viewers using ad blockers

Wikia is not accessible if you've made further modifications. Remove the custom ad blocker rule(s) and the page will load as expected.