Furby Fans Forums was founded in mid July 2012 by ccrogers15. The site was originally active from July 2012-March 2014, June 2014-December 2015, then finally March-April 2016.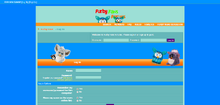 The original two admins were ccrogers15 and nooloo64, in which both built up the site. After a disagreement in March 2014, which led to nooloo64 hacking the site and temporarily hijacking accounts and causing vandalism, ccrogers15 banned NooLoo64 and decided to shutdown the site "temporarily".
The site reopened in June 2014 and remained so until December 2015. Thanks to NooLoo64's vandalism, many formerly active users never returned when the site reopened; and many of them moved to this Furby Wiki. ccrogers15 decided to once again close the forum down in December 2015 due to "lack of interest" by the community. This also saw the closure of the Furby Fans Forums facebook page, which closed with over 500+ likes.
"Rebranding" and final closure
Furby Fans Forums reopened on March 20th, 2016, will new moderators, logos, sections and ownership. The forum has a new url that has been purchased, but not linked yet due to Go Daddy technical problems.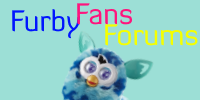 Despite reopening to several new users, it was decided to close down the site permanently in favor of the
Furby Wiki's built in forums.
The site admins left the final post on the main page of the site:
"☀Thank you for nearly 5 years! As of 4/15/2016, we have decided to discontinue Furby Fans Forum. Now, we will be using the forum built into our Wikia: http://official-furby.wikia.com/wiki/Special:Forum

If you would like to request an archive of your prior posts for any reason, message cammers1995 on the wiki forum and include your username from this old forum. Thank You So Much!"
The original domain, www.furbyfansforums.tk, now is home to a DNS address changing company, FreeNom.