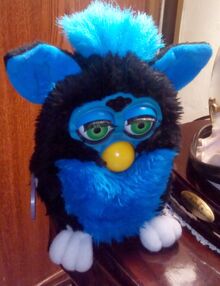 The Blueberry Furby is from Series 8. This Furby is black with blue hair, tail, tummy, ears, and face plate, and white feet.
Series 8 was only released in Mexico and some parts of South America, making this Furby very hard to find. It is an old generation Furby (as you can see from the title).
Below are three videos of a Blueberry Furby, provided by YouTube users greatbz and GOFURBY.