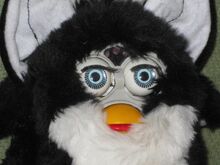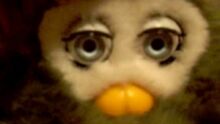 Foobie is a Furby fake that was manufactured by an anonymous company in China.
Appearance
The known colors he can come in are: all white, black and white, fully yellow, yellow and white, and grey and white. He has 2 wings, a wide beak, and big ears. His beak can also come in yellow or red. The all yellow foobie has ears that look a little like horns on the side of its head with small hands on each side like a Dubby. Fooby's eyes can be brown, silver, or blue.
Trivia
He has different sensors than Furby's. He has a tickle sensor, a feeding sensor, a back sensor, a sound sensor, a light sensor, and 2 sensors in his ears that make him say "I don't feel good!" and "No good!" His voice is different from other Furby Fakes.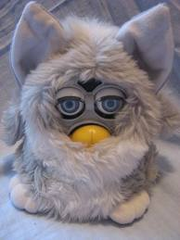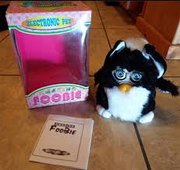 Ad blocker interference detected!
Wikia is a free-to-use site that makes money from advertising. We have a modified experience for viewers using ad blockers

Wikia is not accessible if you've made further modifications. Remove the custom ad blocker rule(s) and the page will load as expected.