This page is for the Crystal Furblings in the app. For the toy version, click here.
To go along with the
Furby Boom! Crystal Series
,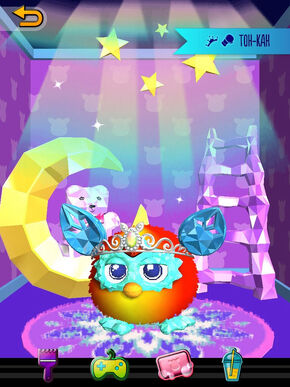 Hasbro
created virtual crystal Furby Furblings to go with them. These Furblings differ from regular Furblings because they get their own unique towers made of crystals in the app, and they travel by
spaceship
. The furniture available for each crystal Furbling's room is made from crystals, also.